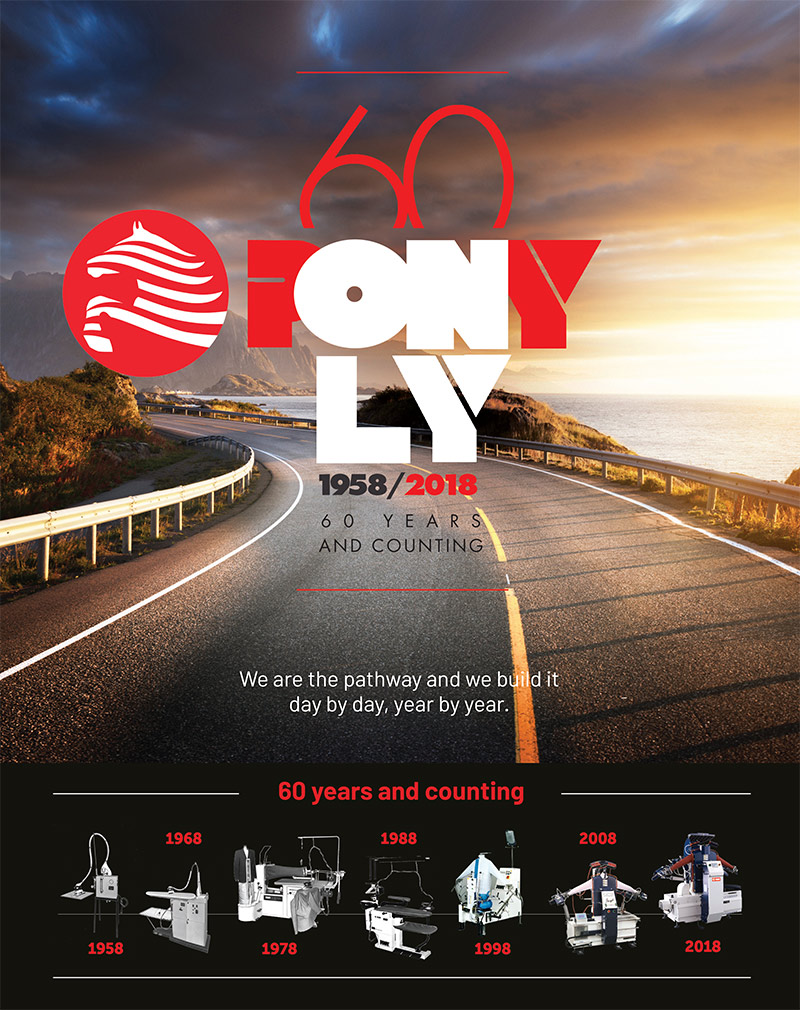 PONY, a well known manufacturer based in Italy with worldwide distribution, is expanding into the US market.

The history of PONY goes back to 1958 when it was founded. During its 60 years of activity, PONY grew to become an international market leader in the manufacturing of pressing and finishing equipment. The Italian factory, in the Milano area, manufactures the equipment with a vertical process which goes from the metal sheet cutting to the final assembling of the machine ready to be shipped. Pony products are distributed worldwide with a network of more than 200 distributors in over 50 countries across the five continents, and the main targets are dry cleaning shops , laundries, OPL and the garment industry.


Pony appointed New York Machinery, based in Irvington, NJ , as its master distributor in USA. NYM has been in the dry cleaning Equipment industries for over 30 years and counts on more than 20 dealers nationwide.
At the headquarters of PONY USA/NYM, in Irvington , NJ we can offer the following services :
A wide showroom with all PONY equipment specifically engineered for the American market, where customers can assist to live demonstrations
Business meetings dedicated to instruct dealers about the special features of our equipment
Extensive technical trainings to improve the expertise of technicians for operating use , maintenance and service of our equipment
Stock of equipment ready to be shipped to final destinations
Stock of parts