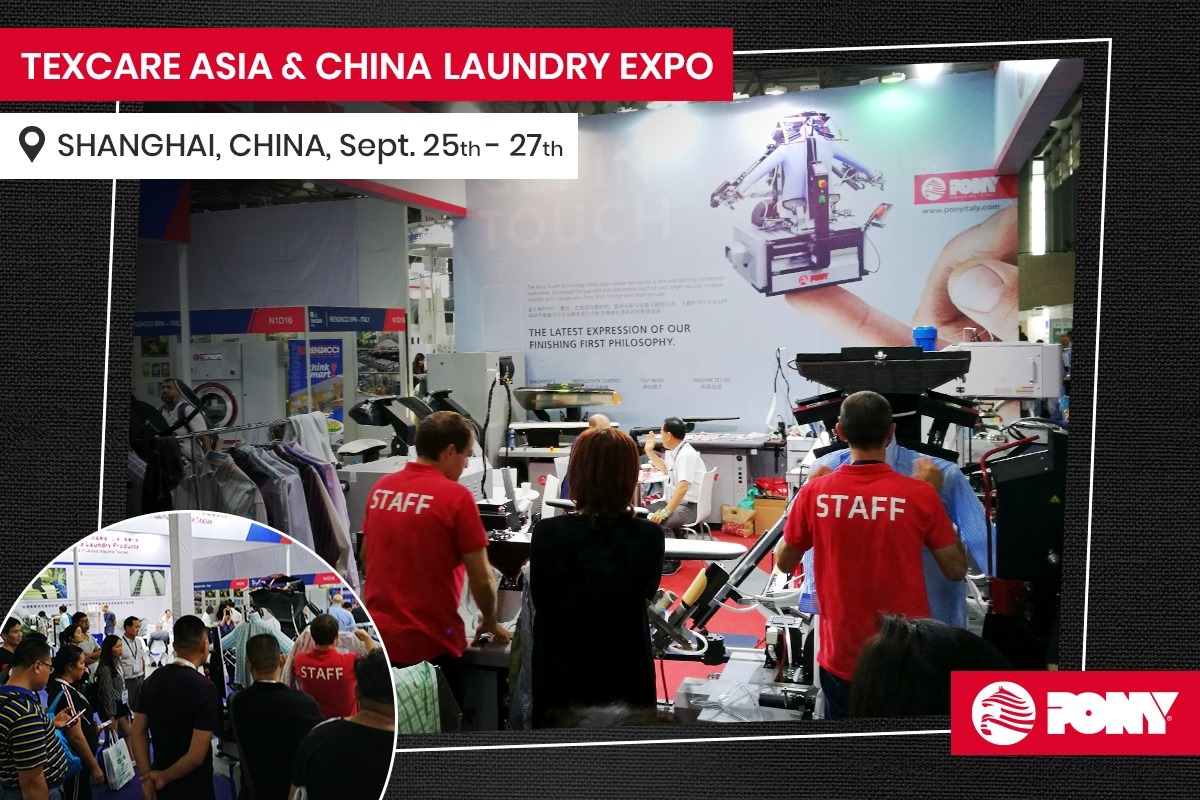 From September 25 to 27, the Texcare Asia biennial show took place in Shanghai and this year, it was joined with China Laundry Expo (TXCA & CLE).
Really significant was the flow of attendants from the Far East and China, who had the chance to discover the range of PONY machines, with live demonstrations held by our staff, and test their performances first hand.
Thanks to all our attendants and customers who put their trust in PONY products every day!