THE LATEST EXPRESSION OF OUR FINISHING FIRST PHILOSOPHY
In our constant research for advanced, innovative and reliable technical solutions we have developed our most recent feature:
PONY TOUCH TECNOLOGY
PTT allows total remote control functions by using our app: diagnostics, productivity control, self testing and machine setup, for all our shirt finishers....
Read more »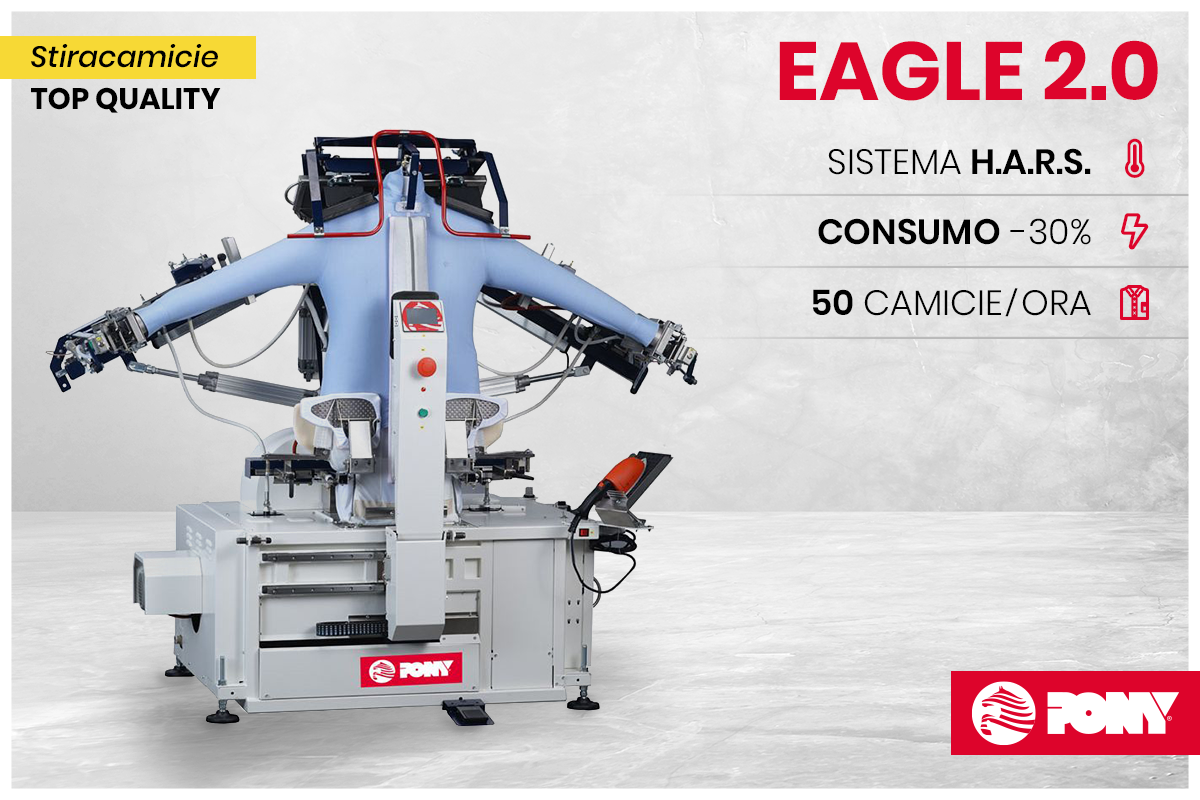 The shirt finisher EAGLE 2.0 gathers all the previous experiences of PONY and meets the demands of our customers in a project that aims to:
✔️ reduce the energy consumption and the overall dimensions of the machine as much as possible
✔️ quickly reach a high air temperature, for fast drying cycles
✔️ press both yoke and cuff...
Read more »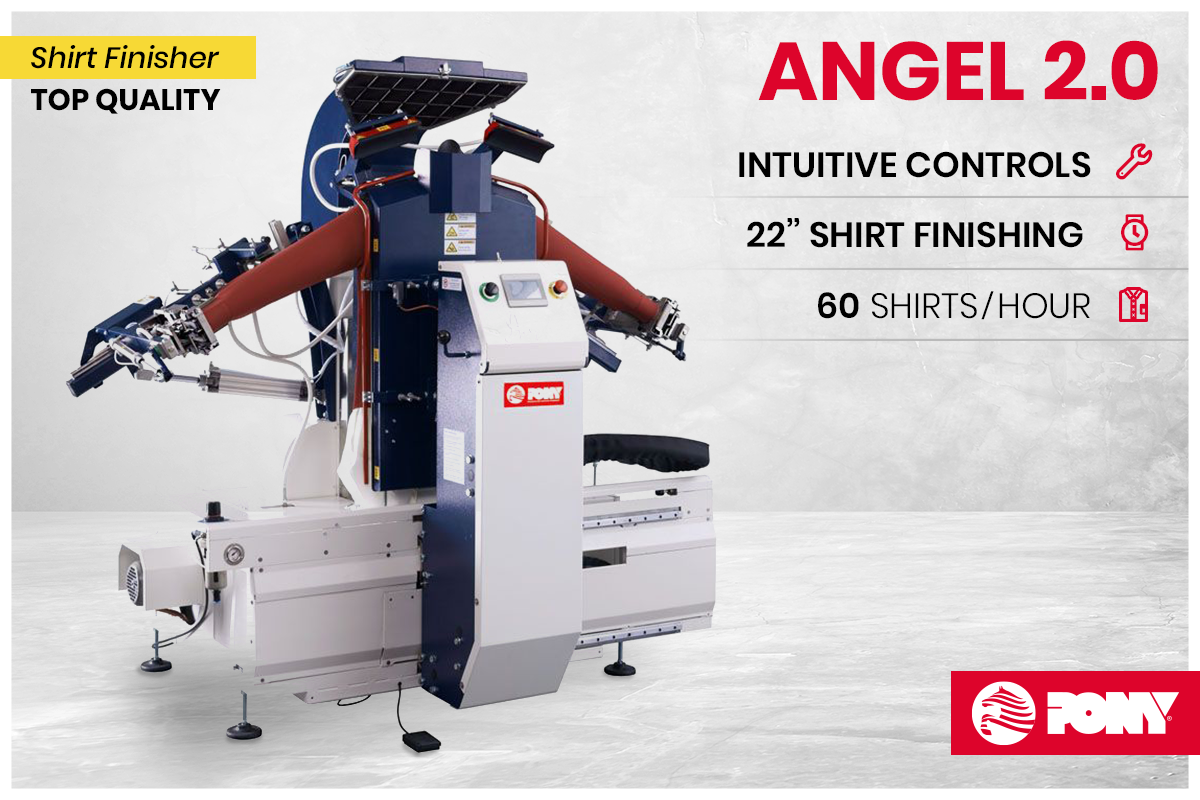 Clean 2015 TailwindSystems.com by Don Desrosiers under 2015 Clean Show, Equipment and Equipment Maintenance, Journals 2015, Trade Shows
The Clean Show of 2015 is in the history books.
It will always be a memorable one. It has been a long time since the show made Atlanta its base, for one thing, but its more than that that will make this show memorable.
This edition of...
Read more »

Following on the heels of my June column, "Premium Shirts, Premium Problems," is PONY's tensioning shirt finisher EAGLE, which was introduced for the first time at the Clean Show in New Orleans.
Unlike the shirt units of their competitors, it features a higher protection for the buttons.
While the others have an electrically heated front paddle to heat and dry...
Read more »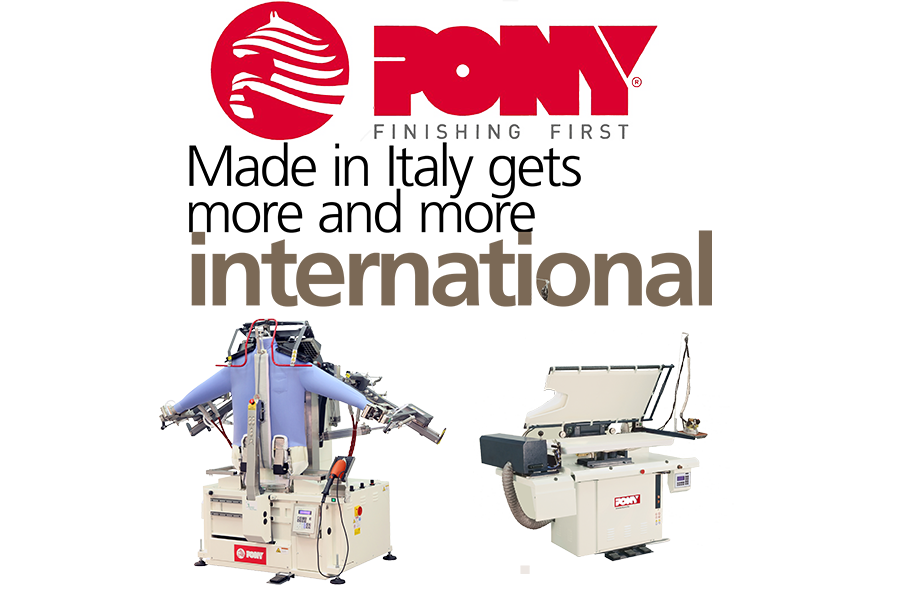 For a long time Pony has been a point of reference at international level for ironing needs of dry-cleaners, packaging industries, hospitals, hotels, and industrial laundries.
Operating in more than 50 countries around the world, it is now looking to strengthen its presence especially in the Americas, creating new and reliable machinery which is also easy to...
Read more »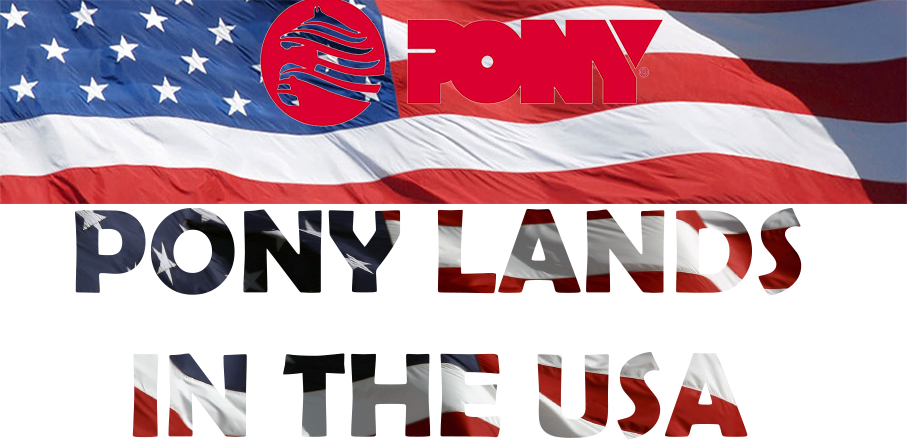 PONY has recently reached an agreement to distribute its equipment in the US.
For the first time in its history, the entire PONY line of finishing and pressing equipment is available to American businesses, with complete, domestic, parts and technical support.
PONY USA is the National Master Distributor and a network of local dealers will be established across the country. The...
Read more »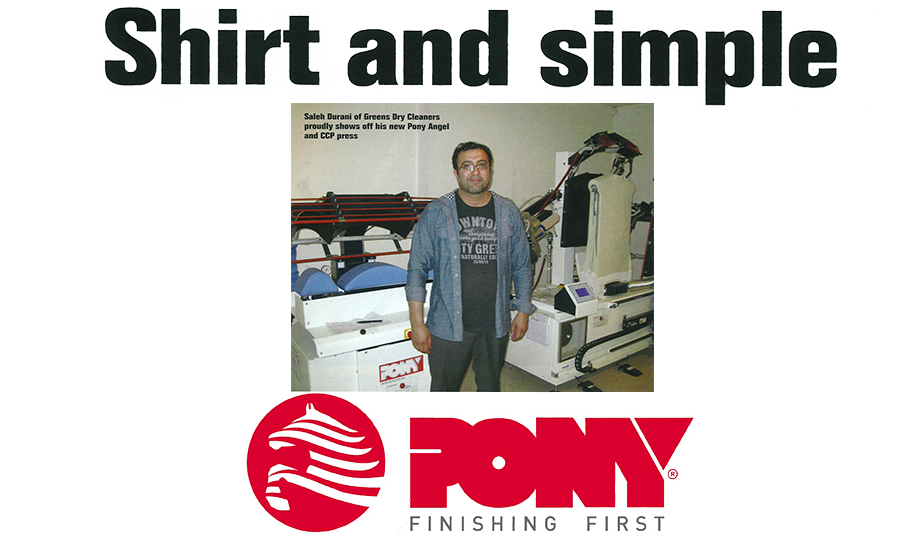 Shirt finishing is a very useful service for the unit shop to offer...
Read more »